Rabbi Avroham Yitzchok Alcalay

Chief Rabbi of Yugoslavia
Date of Death: Fri. December 29, 1978 - Kislev 29 5739

Anyone with biographical information is asked to please send it in.
See CONTACT page for details. Thank you.
Cemetery:
Beth David Cemetery - Long Island
Directions to Kever:
Biographical Notes: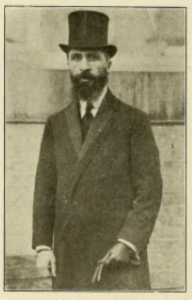 Photo Caption: Rabbi Avroham Yitzchok Alcalay, Credit: Needed 
Bio Information:
The Rav was appointed to the Yugoslavian Senate by King Alexander of Yugoslavia.
« Previous: Rebbe Yaakov Yitzchok Spiegel
Next: Rabbi Chaim Eliyahu Cassorla »