Rabbi Yehoshua Boimel

יהושע ב"ר נחום
Rav, Congregation Adas Yeshurin, Williamsburg, Brooklyn
Date of Death: Wed. September 8, 1948 - Elul 4 5708

Anyone with biographical information is asked to please send it in.
See CONTACT page for details. Thank you.
Cemetery:
Beth David Cemetery - Long Island
Directions to Kever: Beth David Cemetery in Elmont, NY maintains computerized records and will provide a detailed location map upon request. Location: Section: AA2, Society: Cong. Adath Israel Anshei Galitzye, Along Emanual Avenue between Lincoln and Washington Avenue
Name Listed on Cemetery Database: Boimel
Biographical Notes: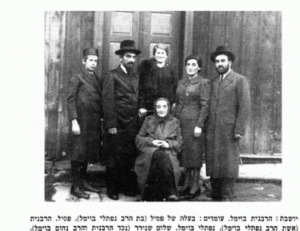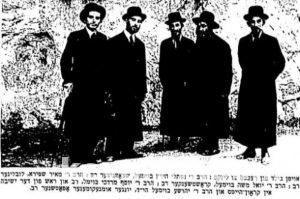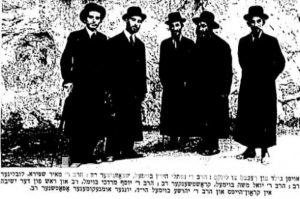 Photo Caption: Extended members of the Boimel family. Rav Meir Shapiro can be seen in the second photo, Credit: Moreshes Chachmei America
Bio Information:
While still in Europe, the Ahavas Yisroel of Viznitz asked Rav Boimel to head his Yeshiva. Here in New York, he was recognized as a leader at both the Agudas Harabonim and Agudas Israel organizations.
« Previous: Rabbi Avroham Dov Hamburger
Next: Rabbi Yitzchok Isaac Waldstein »