Rabbi Yehuda Dovid Bernstein

יהודה דוד ב"ר נתן
Rosh Yeshiva, Rabbeinu Yitzchok Elchonon (RIETS)
Date of Death: Sun. October 7, 1934 - Cheshvan 8 5695

Anyone with biographical information is asked to please send it in.
See CONTACT page for details. Thank you.
Cemetery:
Eternal Home Cemetery - Colma (San Francisco)
Directions to Kever: Eternal Home Cemetery in Colma maintains computerized records and will provide a detailed location map upon request. Colma is around 20 minutes from San Francisco and mostly consists of cemeteries. Location: Needed.
Name Listed on Cemetery Database: Name listed on marker: Rabbi Bernstein
Biographical Notes: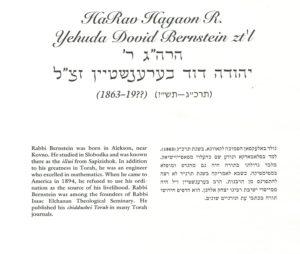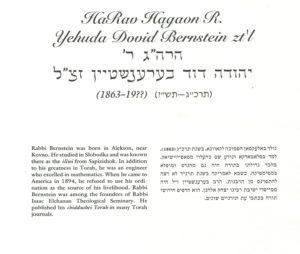 Credit: Yeshiva University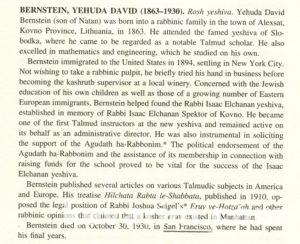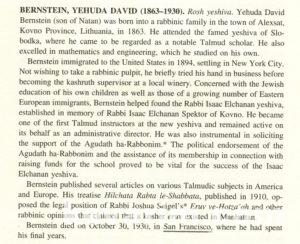 Photo Caption: Orthodox Judaism in America, Moshe D. Sherman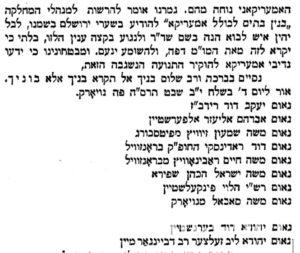 Photo Caption: A Kol Koreh regarding Kollel America, Credit: Moreshes Chachmei America
Note: The above rabbinic list is complete, no names were removed.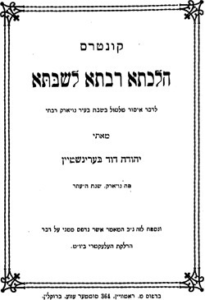 Credit: Moreshes Chachmei America
« Previous: Rabbi Chaim Dovid Regensberg
Next: Rabbi Ignatz Jacob Kunreuther »