Rabbi Yehuda Leib Forer

יהודה ליב ב"ר אברהם
Chief Rabbi, Holyoke, Massachusetts
Date of Death: Fri. September 17, 1948 - Elul 13 5708

Anyone with biographical information is asked to please send it in.
See CONTACT page for details. Thank you.
Cemetery:
Congregation Rodphey Shalom Cemetery - Holyoke
Directions to Kever: Congregation Rodphey Shalom Cemetery of Holyoke is located in nearby Chicopee, Massachusetts. Location: Large ohel
Name Listed on Cemetery Database: Forer
Biographical Notes:

Photo Caption: The Rav at the wedding of Rabbi Abe and Selma Schoen, 1946, Photo Credit:  Susan A. Schoen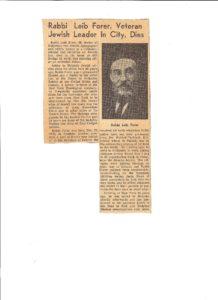 Source: Needed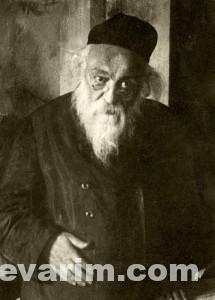 Photo Caption: Rav Chaim  Soloveitchik of Brisk, d. 1918, Credit: N/N
Bio Information:
Rav Forer was knows as the illu of Pruzhina and was ordained by Rav Chaim Soloveitchik of Brisk.