Rabbi Yehuda Leib Seltzer

יהודה לייב ב"ר יצחק
Menahel, Agudath HaRabonim (Union of Orthodox Rabbis), Lower East Side
Date of Death: Sun. September 13, 1959 - Elul 10 5719

Anyone with biographical information is asked to please send it in.
See CONTACT page for details. Thank you.
Cemetery:
Sanhedriya Jerusalem Cemetery - Jerusalem
Directions to Kever: Sanhedriya Cemetery is located at the entrance of the Sanhedria neighborhood in Yerushalayim (Jerusalem), Location: Needed
Biographical Notes: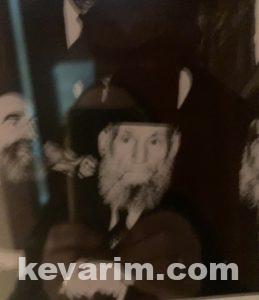 Photo Credit: Rabbi Yehuda Seltzer, Credit: Shloimie Ludmir

Bio Information:
Born in Glusk and educated in Lithuanian yeshivot. He immigrated to the United States in 1901 where he served as rabbi in Bangor, Maine as well as Minneapolis, Minnesota. In 1913 he made aliyah for three years. Upon his return, he was appointed to the Union of Orthodox Rabbis and served until 1954 when he returned to Erez Israel.
« Previous: Rabbi Zev Velvel Heller
Next: Original Hand Matzos Company »