Rabbi Yehuda Sachs

יהודא ב"ר מאיר
Rav, Bais Hamedrash Shari Torah, New York City
Date of Death: Thu. February 21, 1918 - Adar 9 5678

Anyone with biographical information is asked to please send it in.
See CONTACT page for details. Thank you.
Cemetery:
Mount Judah Cemetery - Queens
Directions to Kever: Mount Judah Cemetery, Society: TAL TOR TIPH JER, Section: 1, Block: V, Gate: 1, corner of Lebanon Road and Sinai Avenue near the Yampole Rebbe
Name Listed on Cemetery Database: SACHS, JULIUS
Biographical Notes:
.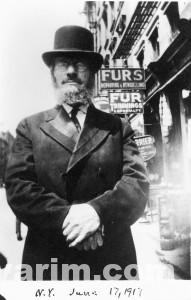 Photo Caption: Rabbi Yehuda Sachs in New York City, Credit: Rachel Heimovics Braun, Maitland, Florida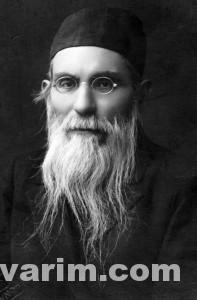 Photo Caption: Rav Yehuda Sachs brother-in-law, Rav Nosson Zvi Finkel, better known as the Alter of Slabodka d.1927
Bio Information: 
Rav Sacks, a descendant of Rav Eliezer of Chelm and the brother-in-law of the Alter of Slabodka served as Rav in the Zamut region of Libau, Lithuania (or Latvia) prior to his arrival in New York City in 1894