Rabbi Yisroel Isaacson

ישראל ב"ר יצחק
Rav, Bais Medrash HaGadol of Brownsville, Brooklyn, New York
Date of Death: Sat. November 18, 1922 - Cheshvan 15 5683

Anyone with biographical information is asked to please send it in.
See CONTACT page for details. Thank you.
Cemetery:
Mount Judah Cemetery - Ridgewood (Queens)
Directions to Kever: Mount Judah Cemetery in Glendale, Queens maintains computerized records and will provide a detailed location map upon request. Location: Society: TAL TOR TIPH JER, Section: 1, Block: V, Gate: 1, Corner of Lebanon Road and Sinai Avenue near the Yampole Rebbe
Name Listed on Cemetery Database: ISAACSON, ISRAEL
Biographical Notes: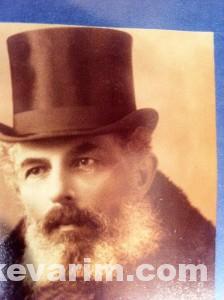 Photo Caption: Rav Yisroel Isaacson, Credit: Dion Isaacson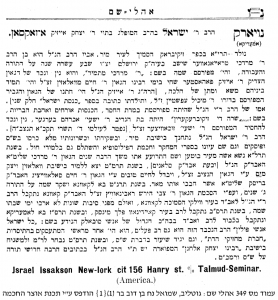 Source: Gottlieb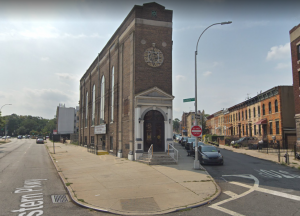 Photo Caption: Bais Medrash HaGadol of Brownsville located at 1403 Eastern Parkway as it stands today, Credit: Google Maps
Bio Information:
Prior to Brownsville, the Rav served at Congregation Kol Yisroel Anshe Poland of Suwalk which was located on 27 Forsyth Street on the Lower East Side.
« Previous: Rebbe Menachem Nachum Twersky
Next: Rabbi Yehuda Sachs »