Rosh Yeshiva, Pupa, Long Island City, NY
d. 9 Shevat, 2006 (2006)
The yeshiva has since moved to Kiryas Pupa located in Westchester County.
Anyone with information is asked to please send it in. See CONTACT page for details.
Directions to kever:
Kiryas Pupa Cemetery
340 Illington Rd.
Ossining (Westchester), NY 10562
Look for sign on the left side Y.K.Y. Pupa.
Location: Row: 1, Grave: 14
Click photo to enlarge , a new window will open, click that one as well.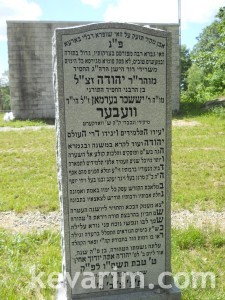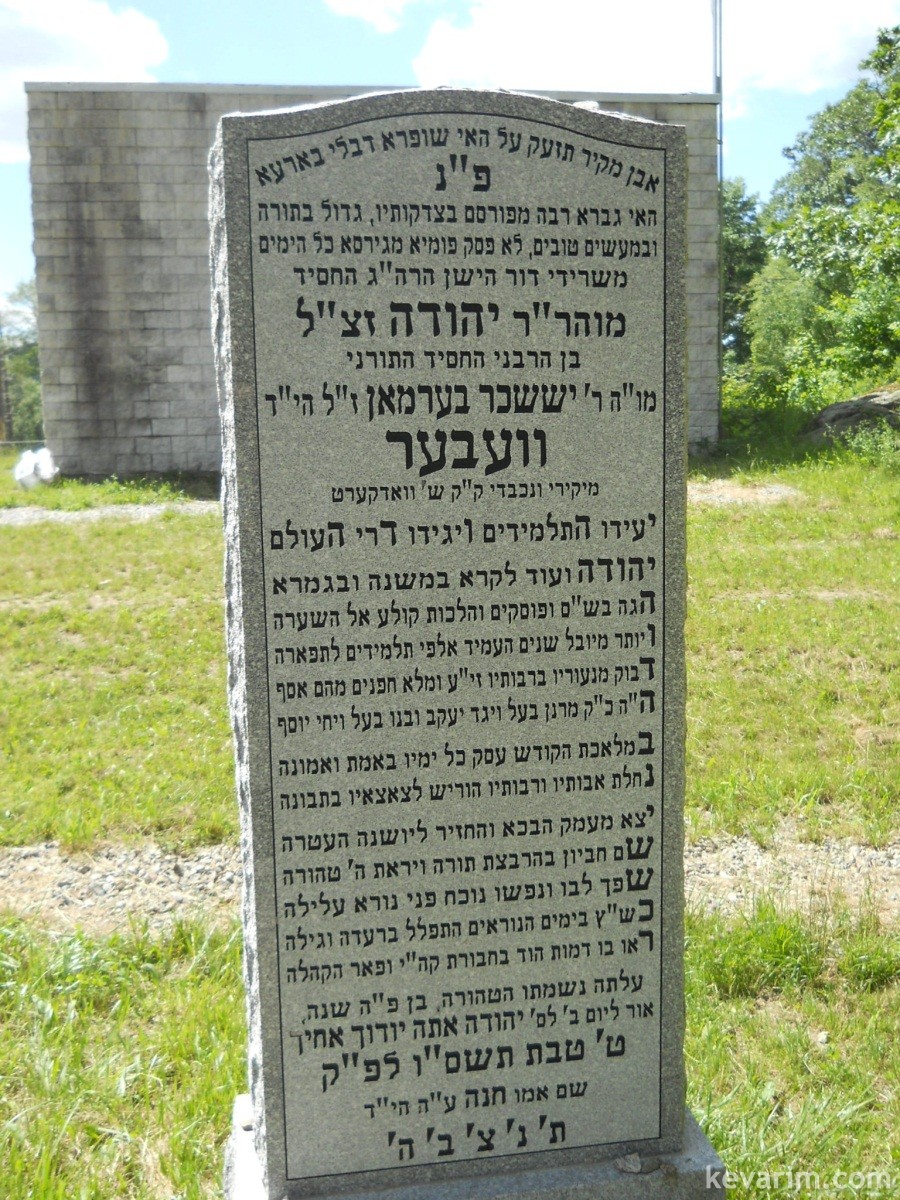 Photo Credit: Gene Baumwoll CSW