Rabbi Yisroel Dusowitz

ישראל ב"ר שמעון יהודה ליב
Rav, Congregation Tifereth Yisroel, Brownsville
Date of Death: Tue. December 14, 1954 - Kislev 19 5715

Anyone with biographical information is asked to please send it in.
See CONTACT page for details. Thank you.
Cemetery:
Mount Carmel Cemetery Section 2 & 3 - Queens
Directions to Kever: Mount Carmel Cemetery in Queens maintains computerized records and will provided a detailed location map upon request. Section: Glory of Israel, Block: 5, Map: 1, small footston behind the large Haft stone
Name Listed on Cemetery Database: DUSOWITZ, ABRAHAM
Biographical Notes: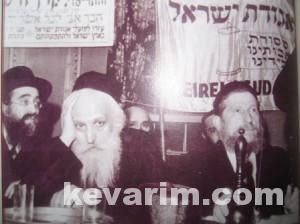 Photo Caption: Rav Dusowitz seated between the Bayaner Rebbe and Rav Elizer SilverMoreshes, Credit: Chachmei America's Archives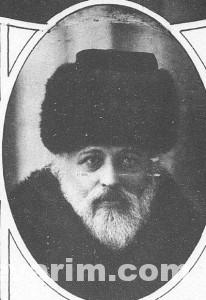 Photo Caption: Rabbi Yisroel Dusowitz, Credit: Jewish Forward, July, 1924
Bio Information:
Rav Dusowitz was  both the nassi (president) of the Agudath HaRabonim and the Vaad HaRabonim of Brownsville for many years.