Rabbi Yissachar Dov Sonnenberg

ישכר דוב בער ב"ר משה אהרן
Rav, New York City
Date of Death: Wed. December 2, 1925 - Kislev 15 5686

Anyone with biographical information is asked to please send it in.
See CONTACT page for details. Thank you.
Cemetery:
Mount Zion Cemetery - Queens
Directions to Kever: Mount Zion Cemetery in Queens maintains computerized records and will provided a detailed location map upon request. Location: Society: MLEAH SHOLEM, Path: 3R, Gate: Road, to the right of the office building
Name Listed on Cemetery Database: SONENBERG, BERNARD
Biographical Notes:
Rabbi  Yissachar Dov Sonnenberg's father was a great grandson of Rav Eliyahu of Vilna better known as the Vilna Gaon (d. 1797).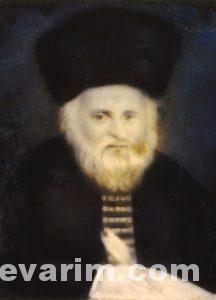 Photo Caption: The Goan of Vilan