Rabbi Yitzchok Greenblatt

יצחק ב"ר יעקב אלעזר
Rav, Elenville, New York
Date of Death: Thu. April 23, 1953 - Iyar 8 5713

Anyone with biographical information is asked to please send it in.
See CONTACT page for details. Thank you.
Cemetery:
Mount Judah Cemetery - Ridgewood (Queens)
Directions to Kever: Mount Judah Cemetery in Glendale, Queens maintains computerized records and will provided a detailed location map upon request. Location: Society: TIF ISR OF N Y, Section: 1, Block: T, Gate: 5, Path: L08, Grave: 297
Name Listed on Cemetery Database: GREENBLATT, ISAAC
Biographical Notes: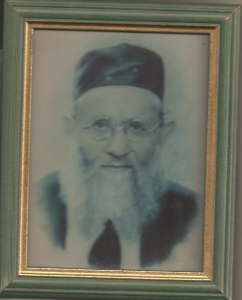 Photo Caption: Rav Yitzchok Greenblatt, Credit: Chaim Greenblatt, London, England
Bio Information:
Prior to Elenville the Rav served in Washington, DC.
The Rav's grandson, Rav Ephraim Greenblatt was the longtime Rav of Memphis, Tennessee.