M"D Bais Hamedrash Anshe Knesses Yisroel, Boro Park, Brooklyn
d. 30 Shevat, 1937 (5697) Rosh Chodesh Adar
The Rav who hailed from Pinsk wrote Siach Yitzchok (Brooklyn, 1926) a compendium of original thought on the Pentateuch.
Anyone with information is asked to send it in. See CONTACT page for details.
Directions to kever:
Beth David Cemetery
300 Elmont Road
Elmont, NY 11003
(718) 343-4000
Location: Needed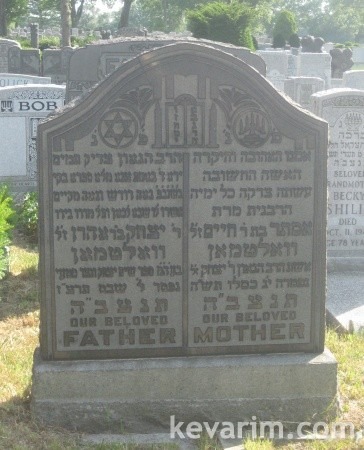 Photo Credit: David Weider, Williamsburg, Brooklyn.