Rabbi Yoel Sommer

יואל ב"ר יהושע ירוחם
Chief Rabbi, Linovo, Poland (Belarus)
Date of Death: Wed. October 5, 1938 - Tishrei 10 5699
Yom Kippur
Anyone with biographical information is asked to please send it in.
See CONTACT page for details. Thank you.
Cemetery:
Old Montefiore Cemetery - Queens
Directions to Kever: Old Montefiore Cemetery in Queens maintains computerized records and will provide a detailed location map upon request. Location: Society Number: 910 Cong. Shomrei Emunah, Block: 3, Row: 012L, Grave: 18, Gate: 588/E
Name Listed on Cemetery Database: SUMMER JOEL (RABBI)
Biographical Notes: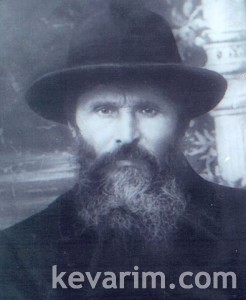 Photo Caption: Rav Yoel Sommer, Credit: Lipschitz Family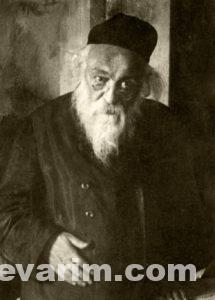 Photo Caption: Rav Chaim Brisker, Credit: N/N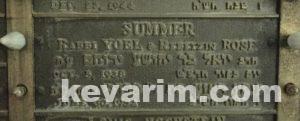 Photo Caption: Memorial Plaques at  Congregation Shomrei Emuna in Borough Park in memory of Rav Sommer where served as the "unofficial" rabbi, Credit: Asher Lowy, Lakewood, NJ
Bio Information:
Rav Sommer was ordained by Rav Chaim Soloveitchik of Brisk (d. 1918).

« Previous: Rabbi Menachem Mendel Hausman
Next: Rabbi Elkana Zoberman »