Rabbi Yosef Adler

יוסף ב"ר שלמה
Rav, Anshe Slonim, New York City
Date of Death: Sun. July 17, 1938 - Tammuz 16 5698

Anyone with biographical information is asked to please send it in.
See CONTACT page for details. Thank you.
Cemetery:
Mount Judah Cemetery - Ridgewood (Queens)
Directions to Kever: Mount Judah Cemetery in Ridgewood, Queens maintains computerized records and will provide a detailed location map upon request. Location: Society: AHAWATH ZION, Section: 1, Block: V, Gate: 2, along Lebanon Road, a few rows in.
Name Listed on Cemetery Database: ADLER, JOSEPH
Biographical Notes: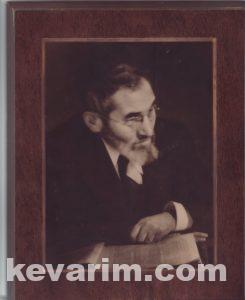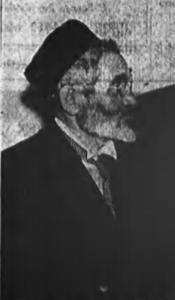 Photo Caption: Rav Yosef Adler, Credit: N/N

Bio Information:
Rav Adler was among the founders of Mesivta Tifereth Yerusalyim (MTJ) and is credited for bringing Rav Moshe Feinstein to the Yeshiva.
« Previous: Rabbi Avroham Galernter
Next: Rabbi Binyamin Aronowitz »