Rabbi Yosef Dov Glushak

יוסף דוב ב"ר יהודה ליב
Rav, Congregation Brisk D'Lita, Newark, New Jersey
Date of Death: Wed. October 18, 1939 - Cheshvan 6 5700

Anyone with biographical information is asked to please send it in.
See CONTACT page for details. Thank you.
Cemetery:
New Montefiore Cemetery - West Babylon
Directions to Kever: New Montefiore Cemetery in West Babylon on Long Island should not be confused with Old Montefiore Cemetery in Springfield Gardens, Queens. Location: Block: 4, Row: 1, Grave: CTR, Section: 4, Plot: 3, Society Name: MANHATTAN BEACH JC
Name Listed on Cemetery Database: Glushak, Joseph
Biographical Notes:
Bio Information:
The Rav who hailed from England started his carer at Grimsby Hebrew Congregation in Lincolnshire, England. He later moved to South Africa where he officiated at the Roeland Street Synagogue in Cape Town and thereafter at South Portland Street Synagogue, Glasgow, Scotland. In 1910 the Rav relocated to the United States and settle in Washington, DC and was installed as the rabbi at Adas Israel Synagogue. He would go on to serve in  St. Louis, MO, Detroit, MI, and Newark, NJ. In addition, to being an ordained rabbi, Rav Glushak was a talented cantor.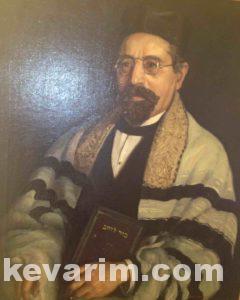 Photo Caption: Rav Yosef Dov Glushak, Credit: Steven Weinreich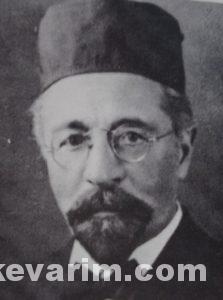 Credit: Brent Stevens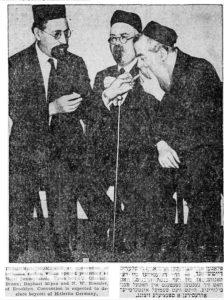 Credit: Moreshes Chachmie America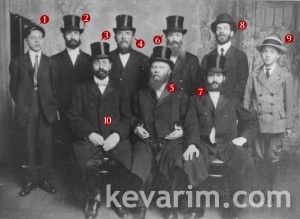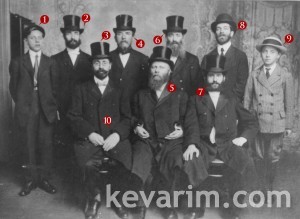 Photo Caption: Delegation of Rabbonim To Washington, DC c.1912
1. Unknown child
2. Rav Yitzchok Siegel, Bayonne, NJ
3. Rev Yosef Dov Glushok, Washington, DC
4. Rav Avroham Alperstein, New York City
5. Rav Gedaliah Silverstone, Washington, DC
6. Rav Dovid Ginsburg, Wilkes-Barre, PA
7. Rav Eliezer Silver, Harrisburg, PA
8. Rav Yaakov Redelheim, New York City
9. Unknown child