Rabbi Yosef Lauer

יוסף ב"ר נתנאל
Rav, Congregation Nachlas Tzvi, New York City
Date of Death: Sun. February 28, 1932 - Adar I 21 5692

Anyone with biographical information is asked to please send it in.
See CONTACT page for details. Thank you.
Cemetery:
Mount Hebron Cemetery Main Street - Queens
Directions to Kever: Mount Hebron Cemetery in Flushing, Queens maintains computerized records and will provide a detailed location map upon request. Location: Block: 19, Reference: 2, Section: A-C, Line: 4, Grave: 14, Society: Cong Gemil Chesed
Name Listed on Cemetery Database: Joseph Lauer
Biographical Notes: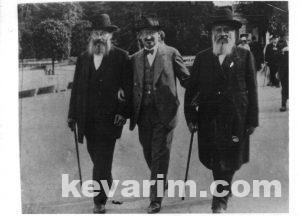 Photo Caption: (L-R) Rabbi Yosef Lauer, Chaim Lauer (Zurich), Rabbi Lazer Lauer (New York), Credit: N. Lauer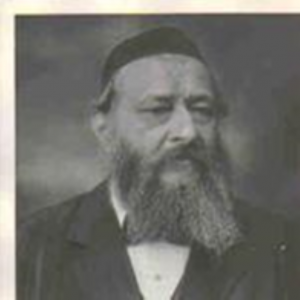 Photo Caption: Rabbi Yosef Lauer, Credit: N. Lauer
Bio Information: 
The Rav, a Sanzer chossid was born in the town of Bobov in 1863. His father, Rav Nesanel, the chief rabbi of Maltziv (Malcov), Galicia was among the foremost student of Rebbe Chaim of Sanz, the Divrei Chaim, as well as a member of his Bais Din (rabbinical court). In 1903, due to extreme poverty, he sailed to America and settled on the Lower East Side. The Rav, a master mohel (a performer of ritual circumcisions) is credited with bringing thousands of Jewish children into "Briso Shel Avroham Avinu" (Abrahamic Covenant).
When Rebbe Yitzchok Halberstam, the Bardiover Rebbe came to New York he would only eat at the table of Rav Lauer due to the high standard of kashrus (dietary laws) observed at his house.