Rav in New York
d. 16 Sivan, 1908 (5668)
Anyone with information is asked to please send it in. See CONTACT page for details.
Directions to kever:
Bayside Cemetery
80-35 Pitkin Avenue
Ozone Park, NY 11417
212-874-7005
(Path V corner Path B, Enter at Path A, right on Path V until the end. Path V starts behind the Stich Mausoleum, the first mausoleum behind the office)
The cemetery is in disarray, use caution when visiting!!!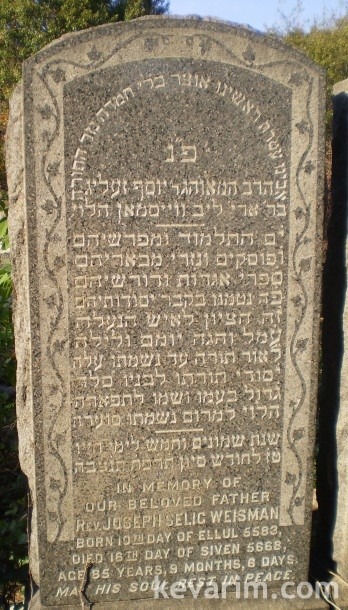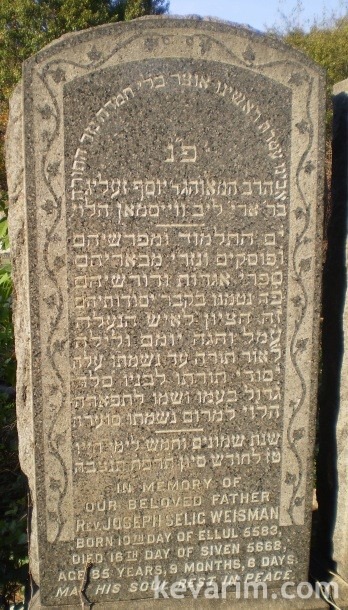 Photo Credit: In memory of Gittel b. Eliyahu.