Rabbi Zev Dov Wittenstein

זאב דוב ב"ר פסח דוד
Rav, Congregation B'nai Israel, Patterson, New Jersey
Date of Death: Wed. October 20, 1965 - Tishrei 24 5726

Anyone with biographical information is asked to please send it in.
See CONTACT page for details. Thank you.
Directions to Kever: Rabbi Wittenstein was buried in Patterson, NJ. Cemetery information needed.
Name Listed on Cemetery Database: Name listed on marker: Rabbi William Wittenstein
Biographical Notes: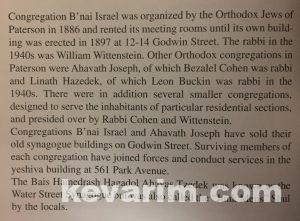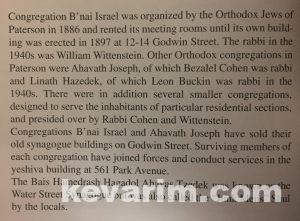 Source: Jewish New Jersey, Page: 96
Bio Information:
Congregation B'nai Israel was located at  12 Godwin Street.
« Previous: Chacham (Rabbi) Chaim Moshe Levy
Next: Warsaw Ghetto Matzah Bakery »