Rabbi Yehoshua Seigel

יהושע ב"ר משה יוסף
Sherpser Rav of New York City
Date of Death: Tue. February 22, 1910 - Adar I 13 5670

Anyone with biographical information is asked to please send it in.
See CONTACT page for details. Thank you.
Cemetery:
Machpelah Cemetery - Queens
Directions to Kever: Machpelah Cemetery in Ridegwood, Queens maintains offsite records, call their main office of directions. Main road to path number 23 where the road starts to flatten out, on the left , 50 feet up the hill, look for candle box and yellow tree markings
Biographical Notes: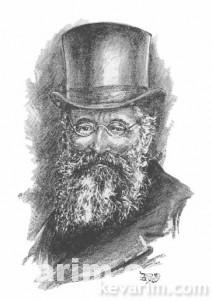 Photo Caption: A sketch of Rav Yehoshua Seigel


Photo Caption: Advertisement announcing the untimely passing of Rav Yehoshua Seigel's son-in-law Mr. David C. Fine who was interred at Bayside , Credit: The Jewish Morning Journal, June 27, 1906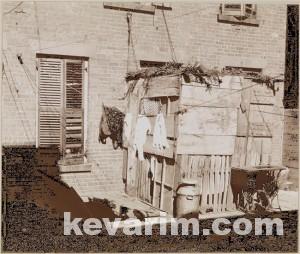 Photo Caption:  Tenement sukkah c. 1897 Lower East Side, Credit: Museum of the City of New York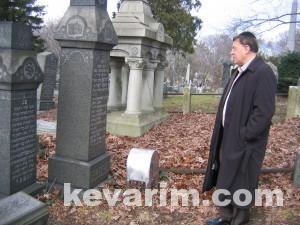 Photo caption: The noted askon, Mr. Ely Glaser of Kew Gardens Hills at the kever Rav Yehoshua Seigel on the yahrtzeit
Bio Information:
The Rav, who established an Eruv on the Lower East Side was considered the Chief Rabbi on New York City by many. This was the cause of great conflict between the Rav and  Chief Rabbi, Rav Yaakov Yosef Joseph. Ironically, in a twist of fate they are buried not far from each other.