Rebbe Binyamin Halberstam (Teitelbaum / Liphshitz)

בנימין ב"ר אריה ליבוש
Rudnicker Rebbe
Date of Death: Thu. February 9, 1961 - Shevat 23 5721

Anyone with biographical information is asked to please send it in.
See CONTACT page for details. Thank you.
Cemetery:
Wellwood Cemetery - West Babylon (Farmingdale)
Directions to Kever: Wellwood Cemetery on Long Island maintains computerized records and will provide a detailed location map upon request. Location: Along South Avenue, Block: 52, Society: HISTADRUTH ADMORIM
Name Listed on Cemetery Database: BENJAMIN HALBERSTAM
Biographical Notes: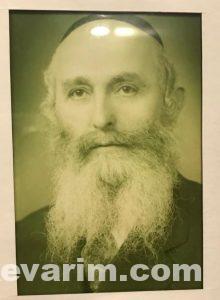 Photo Caption: Rudniker Rebbe, Credit: Dr. Meyer Halberstam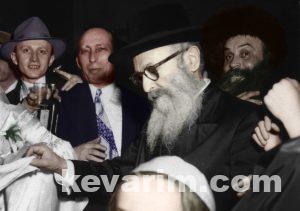 Photo Caption: Rudniker Rebbe, Credit: MCA

Bio Information:
The Rebbe was a descendant of Rebbe Aryeh Leibish Liphshitz, the Aryeh D'Bei Ilu. The Rebbe's cousin, Rebbe Moshe Liphshitz, the Philadelphia Rebbe moved to Eretz Yisroel (Israel) in 1958.
« Previous: Rebbe Yisroel Aryeh Leib Halpren
Next: Rebbe Avroham Dovid Rubin »