Rebbe Menachem Dovid Chodorov

מנחם דוד ב"ר מרדכי
Tolna Vizhnitz Rebbe of New York
Date of Death: Thu. February 28, 1980 - Adar 11 5740

Anyone with biographical information is asked to please send it in.
See CONTACT page for details. Thank you.
Cemetery:
United Hebrew Cemetery - Staten Island
Directions to Kever: United Hebrew Cemetery in Staten Island maintains computerized records and will provide a detailed location map upon request. Location: Society: Cong Gedulath Morei, Block: 63, Row: 5 (from the back), Grave: 4 (from left), along 1st Street
Name Listed on Cemetery Database: Chodrow, He was known as: Reb Mendele,
Biographical Notes: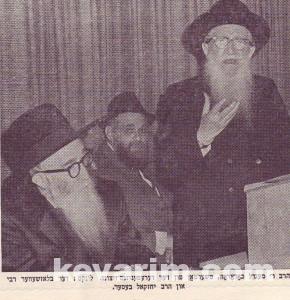 Source: Dos Yiddish Vort, Credit: IFJCAH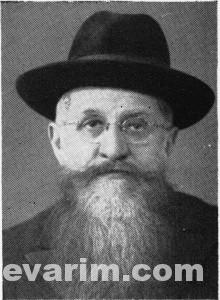 Photo Caption: Rebbe Menachem Dovid Chodorov, Credit: Yitz Twersky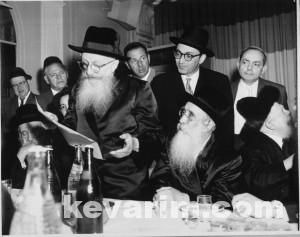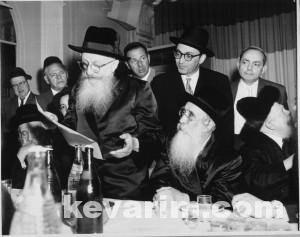 Photo Caption: (LR) Aliker Rebbe, Rebbe Mendele Chodorov (standing), Rebbe Mordechai Shlomo Friedman, Boyaner Rebbe d. 1971, Rebbe Avrahom Yehoshua Heshel, Kopyczynce Rebbe d.1967 at the Khotiner Rav wedding, Credit: Yitz Twersky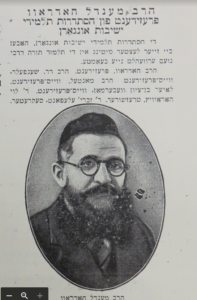 Credit: Moreshes Chachmei America (MCA)



Photo Caption: Agudath Harabonim listing, Credit: MCA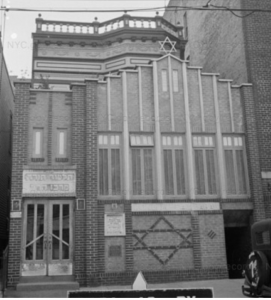 Photo Caption: Congregation Mircaz Harav at 2832 Valentine Avenue in the Bronx c. 1940, Credit: NYC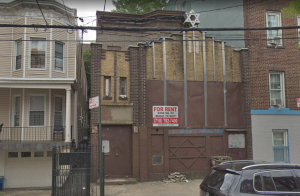 Photo Caption: The building as it stands today (June 2018), Credit: Google
Bio Information:
The Rebbe's grandfather was of Rebbe Baruch of Vizhnitz the Imrei Baruch (d. 1892).
« Previous: Rabbi Simcha Soloveitchik
Next: Rabbi Yonoson Steif »