Rebbe Naftoli Tzvi Horowitz

נפתלי צבי ב"ר ישראל
Krakover Rebbe of Toronto
Date of Death: Fri. June 15, 1928 - Sivan 27 5688

Anyone with biographical information is asked to please send it in.
See CONTACT page for details. Thank you.
Cemetery:
Roselawn Avenue Cemeteries - Toronto
Directions to Kever: Door combo number: 1-9-2-7, please make sure the door is locked when leaving. For further assistance please call Naftali Horowitz: (H) 416 782 4348 or (C) 647 708 4348
Biographical Notes:
.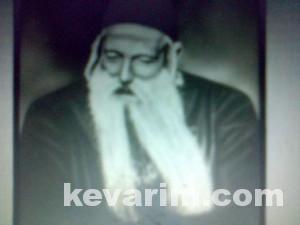 The Rebbe, the first Admor to settle in Toronto, was a great grandson of Rebbe Naftali of Ropshitz (d.1827).