Rabbi Shlomo Shmuel Twersky

שלמה שמואל ב"ר ברוך אשר
Chernobyler Rebbe
Date of Death: Tue. April 2, 1935 - Adar II 28 5695

Anyone with biographical information is asked to please send it in.
See CONTACT page for details. Thank you.
Cemetery:
Beth David Cemetery - Long Island
Directions to Kever: Beth David Cemetery in Elmont, NY maintains computerized records and will provide a detailed location map upon request. Location: Section: W3, Far-right corner of the cemetery at Madison and Benjamin Avenue. The Ohel is usually locked, inquire regarding the key at the Cemetery Office.
Biographical Notes: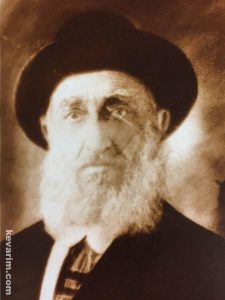 Photo Caption: Chernobyler Rebbe, Credit: Yitz Twersky, Kew Gardens Hills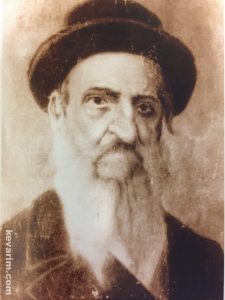 Photo Caption: The Rebbe's father, Rebbe Baruch Asher of Chernobyl (d. 22 Sivan, 1905), Credit: Yitz Twersky
Bio Information: 
Rebbe Shlomo Shmuel, a grandson of Rebbe Aaron of Chernobyl (d. 1871) married his first cousin, Rebbitzin Nechama Edel. Her father Rebbe Yeshaya Meshulam Zusia (d. 1881) was his uncle.
« Previous: Rabbi Binyamin Aronowitz
Next: Rebbe Shalom Yosef Twersky »