Rebbe Yitzchok Halberstam

יצחק ב"ר משה
Bardiover (Bardejov) Rebbe of New York
Date of Death: Sun. September 17, 1944 - Elull 29 5704

Anyone with biographical information is asked to please send it in.
See CONTACT page for details. Thank you.
Cemetery:
Beth David Cemetery - Long Island
Directions to Kever: Beth David Cemetery in Elmont, NY maintains computerized records and will provide a detailed location map upon request. Location: At the corner of Joshua and Madison.
Biographical Notes: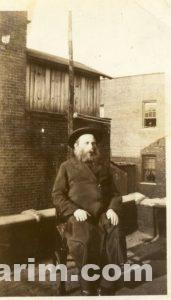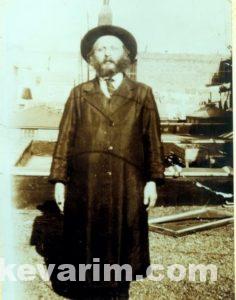 Photo Caption: Bardiover Rebbe of New York, Credit: Dave & Sandy
Bio Information:
The Rebbe was a grandson of Rebbe Boruch of Gorlits.
« Previous: Rabbi Avroham Yaakov Koplowitz
Next: Rabbi Yehoshua Kalmanson »