Are You Traveling To Eastern Europe?

קברי צדיקים במזרח אירופה
Poland, Hungary, Ukraine, Russia, Lithuania est.
Date of Death: Sun. October 27, 2019 -

Anyone with biographical information is asked to please send it in.
See CONTACT page for details. Thank you.
Directions to Kever:
Biographical Notes: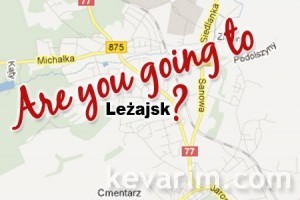 We are trying to put together a similar website for Eastern Europe so if you're planning the trip kindly take pictures wherever you go and send them in. Keep in mind when taking a picture of a tombstone to try and get the full text as well as some surroundings for balance. Also remember to include the location.
Thank you,
Baruch A.

Email:
lizensk12@gmail.com
Baruch@kevarim.com
IFJCAH@gmail.com
Mailing Address:
Institute For Judaic Culture and History
PO Box: 660129
Fresh Meadows, NY 11366
« Previous: Rabbi Moshe Yehuda Rabinowitz
Next: Delegation of Rabbonim To Washington, DC c.1912 »