Rabbi Aaron Gordon

אהרן ב"ר מאיר
Miadziol Illu
Date of Death: Sun. July 30, 1922 - 5 Av 5682

Anyone with biographical information is asked to please send it in.
See CONTACT page for details. Thank you.
Cemetery:
Mount Judah Cemetery - Ridgewood (Queens)
Directions to Kever: Mount Judah Cemetery in Queens maintains computerized records and will provide a detailed location map upon request. Location: Section V1 (non-office side), Corner of Lebanon Road and Sinai Avenue, along the Union Field Cemetery fence.
Name Listed on Cemetery Database: GORDON, AARON
Biographical Notes: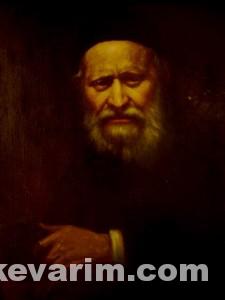 Photo Caption: Rav Aaron Gordon, Credit: Dr. Mathew Kalman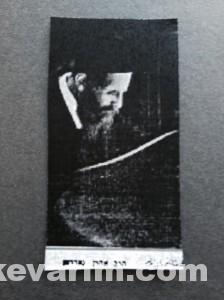 Source: Dos Yiddish Vort, #222, page: 41
Bio Information:
Rav Gordon, the Chief Rabbi of Rochester was a member of Chief Rabbi Yaakov Yosef Josef's Bais Din in New York City. The Rav was also a founding member of the Agudath HaRabonim.
« Previous: Rabbi Dovid Dov Kreiser
Next: Rabbi Mordechai Meir Zilberman »