Rabbi Meir Freeman

מאיר ב"ר זאב
Ba'al, Totars Meir, New York City
Date of Death: Mon. November 12, 1928 - Cheshvan 29 5689

Anyone with biographical information is asked to please send it in.
See CONTACT page for details. Thank you.
Cemetery:
Mount Zion Cemetery - Queens
Directions to Kever: Mount Zion Cemetery in Queens maintains computerized records and will provide a detailed location map upon request. Location: Society: JOSHUA, Path: 17R, Lot: 39
Name Listed on Cemetery Database: FREEMAN, MEYER
Biographical Notes: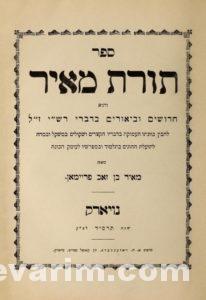 Photo Caption: Title page of Toras Meir printed in New York City, Credit: Moreshes Chachmei America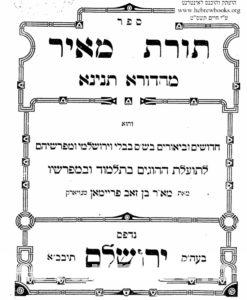 Photo Caption: Toras Meir, reprinted Jerusalem edition, Credit: HebrewBooks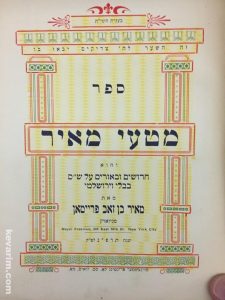 Credit: Institute For Judaic Culture and History (IFJCAH)


Source: The Morning Journal 
Bio Information:
The Rav, who studied at the Etz Chaim Yeshiva, better known as Volozhin authored a number of seforim (books).
« Previous: Rabbi Ignatz Jacob Kunreuther
Next: Rebbe Yehoshua Wagschal »