Rabbi Meir Yehoshua Peikes

מאיר יהושא ב"ר בנימין
Rav, Congregation Kehilath Jeshurun, New York City
Date of Death: Fri. March 15, 1929 - Adar II 3 5689

Anyone with biographical information is asked to please send it in.
See CONTACT page for details. Thank you.
Cemetery:
Union Field Cemetery - Queens
Directions to Kever: Union Field Cemetery in Queens maintains computerized records and will provide a detailed location map upon request. Location: Along Cedar Avenue, Path M on the right side, flat stone.
Name Listed on Cemetery Database: Rabbi Meyer J. Peikes
Biographical Notes: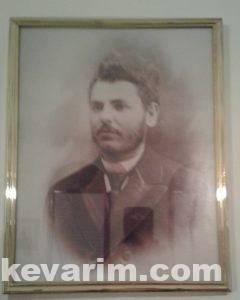 Photo Caption: Rabbi Meir Yehoshua Peikes, Credit: Tova E. Cohen

Bio Information:
In 1885 Rav Peikes, a founding member of the Agudath Harabonim was appointed the Congregations first rabbi