Rabbi Mordechai Aharon Kaplan

מרדכי אהרן ב"ר הכהן
Rav, Congregation Nachlas Tzvi, Harlem
Date of Death: Tue. February 20, 1951 - Shevat 23 5701

Anyone with biographical information is asked to please send it in.
See CONTACT page for details. Thank you.
Cemetery:
New Montefiore Cemetery - West Babylon
Directions to Kever: New Montefiore Cemetery in West Babylon on Long Island should not be confused with Old Montefiore Cemetery in Springfield Gardens, Queens. Location: Interment #: M8171, Block: 16, Grave: 2, Section: 3, Society Name: CONG HEBREW SCHOOL SONS OF JUDAH
Name Listed on Cemetery Database: KAPLAN, MORDECAI
Biographical Notes: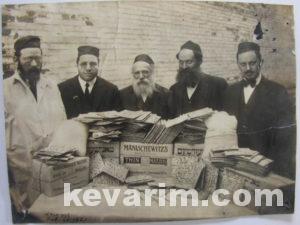 Photo Caption: (L-R) Rav Mendel Hochstein (white coat), Rav Kapaln, Rav Avroham Aaron Yudelovitch, Rav Binyamin Levy, Mr. Tzvi Hirsch Manischevitz, c. 1921, Credit: Yitzchok Shteierman, Borough Park, Brooklyn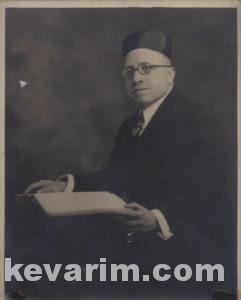 Photo Caption: Rav Kaplan, Credit: Yitzchok Shteierman, Borough Park, Brooklyn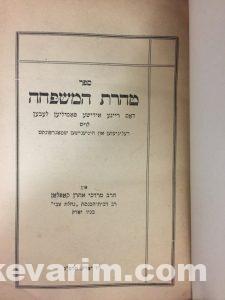 Credit: IFJCAH
Hapardis obituary for Rav Kapaln:
KaplanBP
Hamodia article on Rav Kapaln:
Harav Mordechai Aaron Kaplan 1
Harav Mordechai Aaron Kaplan 2

Bio Information:
The Rav,  a prominent member of the Agudath Harabonim was also the Moreh Dasrah of Congregation Bnai Yehuda, Brooklyn on 16th Avenue (53rd Street) in Boropark. He was also among the over 400 Rabbanim and Admorim who on Erev Yom Kippur, 1943 marched on Washington demanding that the Roosevelt administration help save the Jews of Europe.