Rabbi Moshe Etter

משה ב"ר שמואל
Rav, Congregation Chisuk Emuna, Harrisburg, Pennsylvania
Date of Death: Sat. April 30, 1966 - Irar 10 5726

Anyone with biographical information is asked to please send it in.
See CONTACT page for details. Thank you.
Cemetery:
Har HaMenuchos - Jerusalem
,
Mount Lebanon Cemetery - Queens
Directions to Kever: Rabbi Moshe Etter is buried at Har HaMenuchos Cemetery - Jerusalem, Israel. Location: Needed, His wife, Rebbetzin Sheina Esther, who predeceased him by many years is buried at the Mount Lebanon Cemetery in Queens in the TALMUD TORAH FLATBUSH society burial grounds.
Biographical Notes: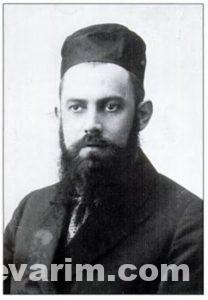 Photo Caption: Rabbi Moshe Etter, MCA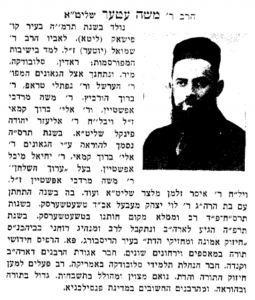 Source: Rand