Rabbi Moshe Weinberger

משה ב"ר יששכר
Rav, Bais Medrash HaGadol Anshei Ungarin (Hungary), New York City
Date of Death: Thu. June 13, 1940 - Sivan 7 5700

Anyone with biographical information is asked to please send it in.
See CONTACT page for details. Thank you.
Cemetery:
Union Field Cemetery - Queens
Directions to Kever: Union Field Cemetery in Ridgewood, Queens maintains computerized records and will provide a detailed location map upon request. Location: Path 42, at the corner of Main and Maple Road, two rows in front of Chief Rabbi Yaakov Yosef Joseph (RJJ)
Biographical Notes: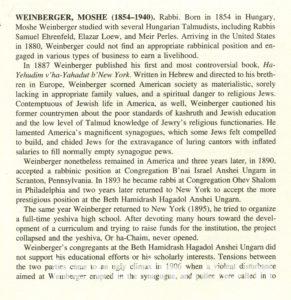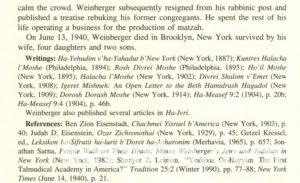 Credit: Orthodox Judaism in America, Sherman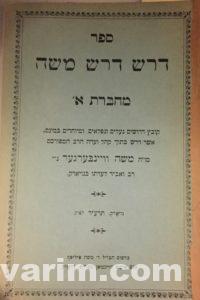 Credit: IFJCAH


Credit: The  Rise Of The Jewish Community Of New York, Grinstein / IFJCAH

Bio Information:
Rav Moshe Weinberger was among the first Hungarian Rabbanim to arrive in the United States. After several troubled attempts at the Rabbonis the Rav founded the Pitt Street Matzah Bakery which he ran for many years. The Pitt Street Matzah Bakery was the forerunner of the now famous Streit's Matzah Bakery.