Rabbi Shalom Zev Gross

שלום זאב ב"ר יחזקאל יצחק
Rav, New York City
Date of Death: Tue. July 26, 1921 - Tammuz 20

Anyone with biographical information is asked to please send it in.
See CONTACT page for details. Thank you.
Cemetery:
Old Montefiore Cemetery - Queens
Directions to Kever: Old Montefiore Cemetery in Queens maintains computerized records and will provided a detailed location map upon request. Gate: 131/S, Block: 87, Row: 007R, Grave: 8, Society Name: UNITED HEBREW COMMUNITY, towards the back near Benjamin Avenue.
Name Listed on Cemetery Database: GROSS, SOLOMON
Biographical Notes: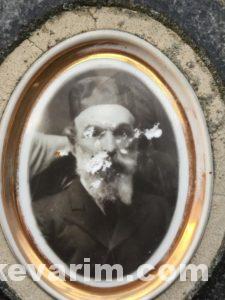 Photo Caption: Rav Shalom Wolf Gross