Rabbi Shimon Mordechai Weinstein

שמעון מרדכי ב"ר צבי דוד
Maggid Shiur, Congregation Anshe Torath Chesed v'Zichro Torath Moshe
Date of Death: Tue. February 17, 1959 - Adar I 9 5719

Anyone with biographical information is asked to please send it in.
See CONTACT page for details. Thank you.
Cemetery:
Mount Carmel Cemetery Section 1 and Office - Glendale (Queens)
Directions to Kever: Mount Carmel Cemetery in Ridgewood, Queens maintains computerized records and will provide a detailed location map upon request. Location: ANSHE TERES CHESED, Section: 1, Block: D, Map: 22, Line: 10, Grave: 6
Name Listed on Cemetery Database: WEINSTEIN, MORRIS
Biographical Notes: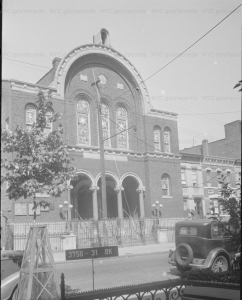 Photo Caption: Congregation Anshe Torath Chesed v'Zichro Torath Moshe located at 374-380 Vermont Street, Brownsville c. 1940, Credit: NYC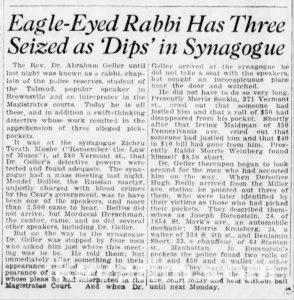 Source: The Brooklyn Daily Eagle Mon, 2/28/1921
« Previous: S. Weingarten Hand Matzoh Co.
Next: Rabbi Pesachya Halpern »