Rabbi Yaakov Kret

יעקב ב"ר ניסן
Rav, Old Broadway Synagogue, New York City
Date of Death: Wed. February 7, 2007 - Shevat 19 5767

Anyone with biographical information is asked to please send it in.
See CONTACT page for details. Thank you.
Cemetery:
New Montefiore Cemetery - West Babylon
Directions to Kever: New Montefiore Cemetery in West Babylon on Long Island should not be confused with Old Montefiore Cemetery in Springfield Gardens, Queens. Location: Block: 14, Row: 12R, Grave: 4R, Society: Cong Beth Hasidim Sfath Emeth
Name Listed on Cemetery Database: KRET, JACOB B.
Biographical Notes: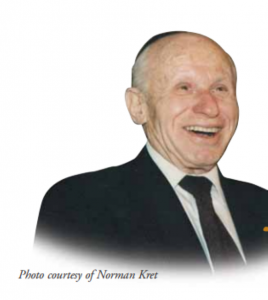 Photo Caption: Rabbi Yaakov Kret: Credit: Listed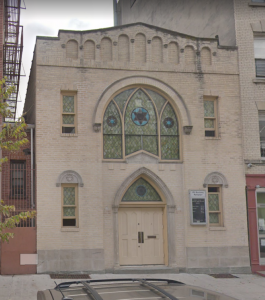 Photo Caption: The Old Broadway Synagogue (Chevra Talmud Torah Anshei Marovi) as it stands today at 15 Old Broadway in New York City, Credit: Google
Bio Information:
The Old Broadway Synagogue is the better-known name of our congregation, the Chevra Talmud Torah Anshei Marovi. we were founded in 1911 in the West Harlem neighborhood of Manhattanville by a small group of Eastern European Jewish immigrants. The congregation originally met in storefronts and in the back of a bar until we built our own building in 1923 on Old Broadway. The congregation was active in the 1920s, 1930s, and 1940s, but by 1950 was struggling when we hired Rabbi Jacob Kret. Together with his wife, Chana, Rabbi and Mrs. Kret brought the shul back to life by recruiting new congregants, at that point, mostly Holocaust survivors. Many of these people moved on, but by this time, Rabbi Kret was a Talmud tutor at the Jewish Theological Seminary. He recruited students from JTS and later also from Columbia (he was a regular at Columbia's daily minyan and was the mashgiach in the Barnard kosher kitchen). For me Rabbi Kret embodied an ideal of Jewish authenticity: knowledgeable, observant, welcoming, warm and loving. We are doing our best to follow in his footsteps.
In 2001, the shul was listed on the State and National Registers of Historic Places.
Source: Paul (The Old Broadway Synagogue Blog)