Rabbi Yekusiel Raphael Hurwitz

יקותיאל רפאל ב״ר שמואל מאיר הלוי
Rav, Beth Medrash Hagodol V'Tomchai Torah, Bronx, New York
Date of Death: Sat. August 11, 1945 - Elul 2 5705

Anyone with biographical information is asked to please send it in.
See CONTACT page for details. Thank you.
Cemetery:
Mount Carmel Cemetery Section 1 and Office - Glendale (Queens)
Directions to Kever: Mount Carmel Cemetery in Glendale, Queens maintains computerized records and will provide a detailed location map upon request. Location: Section: 1 (office side), Block: E, Map: 57, Society: Beis Midrash Hagodol of the Bronx, see map pictures below.
Name Listed on Cemetery Database: HURWITZ, RAPHAEL
Biographical Notes:
Bio Information: 
Rav Yekusiel Raphael Hurwitz was born and raised in Novardok and studied in the Volozhin Yeshiva, Etz Chaim, until it closed in 1892. The Rav was a cousin and close friend of Rav Shlomo Polachek better known as the Maitcheteter (Maichater) Illui.
Source: Reuben Rudman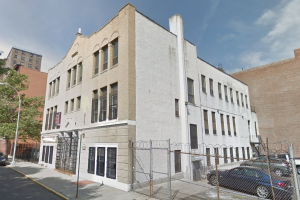 Photo Caption: Beth Medrash Hagodol V'Tomchai Torah in the Bronx as it stands today at 860 Forest Avenue. Credit: Google