Rebbe Yechiel Aschkenasy

יחיאל ב"ר משה דוד
Alesker Rebbe
Date of Death: Tue. February 23, 1932 - Adar I 16 5692

Anyone with biographical information is asked to please send it in.
See CONTACT page for details. Thank you.
Cemetery:
Beth David Cemetery - Long Island
Directions to Kever: Beth David Cemetery in Long Island maintains computerized records and will provide a detailed location map upon request. Location: Section: AA2, Society: Cong. Adath Israel Anshei Galitzye (99'er Shul), Along Emanual Avenue between Lincoln and Washington Avenue.
Biographical Notes: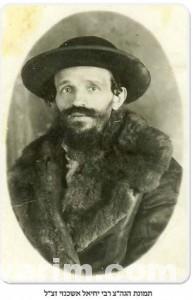 Photo Caption: Rebbe Yechiel Aschkenasy, Alesker Rebbe, Credit: Mechon Shemen Rokeach, Belz Machnovka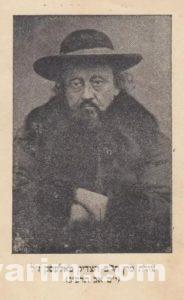 Photo Date: August 1, 1923, Credit: Rabbi Mordechai Hecht, Anshe Sholom Chabad JCC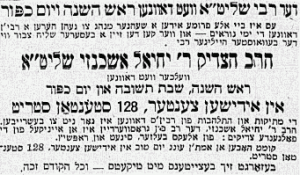 Credit: Moreshes Chachmei America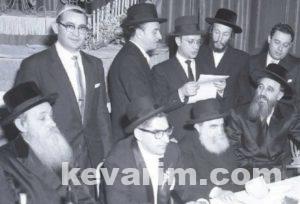 Photo Caption: The Rebbe's son Rav Yoel, Yaaser Rav can be seen sitting to the left of Rav Moshe Feinstein. The Yaaser Rav is buried in the Kiryas Joel (Town of Palmtree cemetery), Credit: Moreshes Chachmei America
« Previous: Rabbi Mordechai Tzvi Schwartz
Next: Rabbi Eliezer Loeb »