Delegation of Rabbonim

Washington, DC - 1925
Date of Death: Thu. November 19, 1925 -

Anyone with biographical information is asked to please send it in.
See CONTACT page for details. Thank you.
Directions to Kever:
Biographical Notes: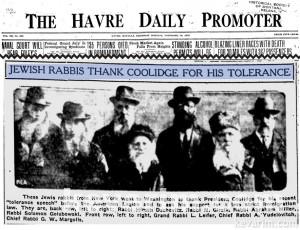 Photo Caption: Delegation of Rabbanim to meet with President Calvin Coolidge d. 1933, Credit: N/N
Note:
Calvin Coolidge served as the 30th president of the United States from 1923 to 1929.