Rabbi Chaim Leib Rifkish

חיים ליב ב"ר יעקב דוב
Baal (author), Ariel
Date of Death: Thu. October 19, 1939 - Cheshvan 6 5700

Anyone with biographical information is asked to please send it in.
See CONTACT page for details. Thank you.
Cemetery:
New Montefiore Cemetery - West Babylon
Directions to Kever: New Montefiore Cemetery in West Babylon on Long Island should not be confused with Old Montefiore Cemetery in Springfield Gardens, Queens. Location: Block: 9, Row: 6, Grave: 4L, Society: CHEVRA BNAE ABRAHAM ANSHA EAST NEW YORK
Name Listed on Cemetery Database: RIFKISH, CHAIN
Biographical Notes: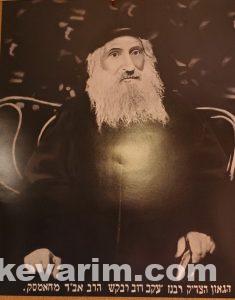 Photo Caption: Rav Yaakov Dovid Rifkish, Credit: David S. Rosenthal, DC
In Memorial:
Rav Shmuel Eliezer HaLevi Eidels (d.1631), Maharsha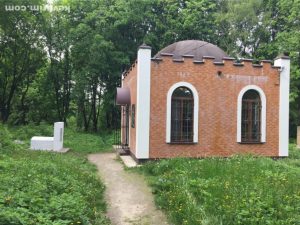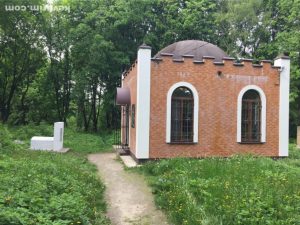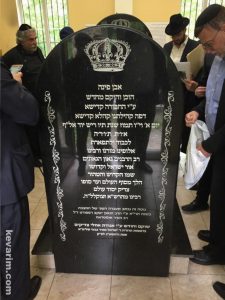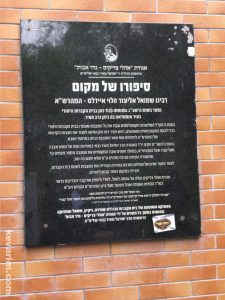 Photo Caption: Ohel and kever of Maharsha, Ostrog, Ukraine, Credit: INSTITUTE FOR JUDAIC CULTURE AND HISTORY
Note: The noted askonim, Eli Glaser and Joel Shafran of Kew Gardens Hills can be seen in the second photo.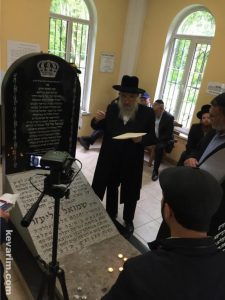 Photo Caption: Rabbi Noach Isaac Oelbaum, K'hal Nachlas Yitzchok, Kew Gardens Hills, NY at the tzion of Maharsha, May 2019, Credit: IFJCAH