Rabbi Gershon Hyman

גרשון בן שמואל הכהן
Rav, Congregation Chesed Shel Emes Adas Ellen Street, New York City
Date of Death: Sun. December 22, 1878 - Kislev 26 5639

Anyone with biographical information is asked to please send it in.
See CONTACT page for details. Thank you.
Cemetery:
Union Field Cemetery - Queens
Directions to Kever: Union Field Cemetery in Queens, maintains computerized records and will provided a detailed location map upon request. Location: Main Road, right on Path I and go about thirty feet past the end of the pavement, along the boarded of Machpelah Cemetery near the kever of Rabbi Yehoshua Kalmonson . The kever of Rav Avroham Yosef Ash is to the left.
Name Listed on Cemetery Database: Name listed on marker: Gerson Hyman
Biographical Notes: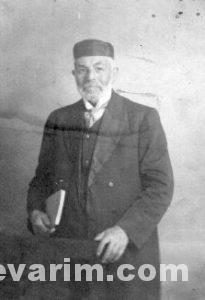 Photo Caption: Rabbi Gershon Hyman, Credit: Eli Rabinowitz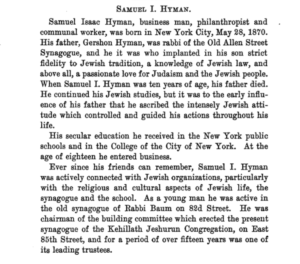 Photo Credit: Moreshes Chachmei America's Archives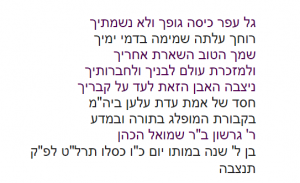 Photo Caption: Tombstone text, Credit: Moreshes Chachmei America's Archives